Perpetual Fitness – CrossFit
LAST CALL!!!!
Paleo Challenge begins tonight @ Midnight! Challenges work! If you are serious about reaching your goals and living your best life, sign up here:
https://app.wodifyrise.com/Event/Event.aspx?u=paleochallenge2018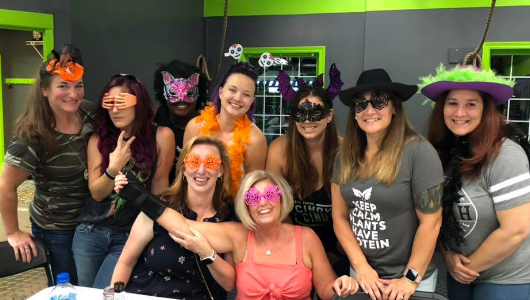 Now THAT……was a PARTY! Had a blast with you guys on Saturday!!
Weightlifting
Bear Complex (5 Sets:)
Power Clean
Front Squat
Push Press
Back Squat
Second Push Press
Each round is 7 unbroken sets of:

• 1 Power Clean

• 1 Front Squat

• 1 Push Press

• 1 Back Squat

• 1 Push Press
You must hold on to the bar for the entire round. Score is your heaviest set!
Metcon
Metcon (AMRAP – Rounds and Reps)
AMRAP 7

7 Thrusters (75/55)

7 KBS (2/1.5)