Perpetual Fitness – CrossFit
In the Open @ Perpetual
Registration for the 2018 Reebok CrossFit Open officially opened last Thursday! The Open is cool for a number of reasons…but if I had to choose my favorite part about it, it's hands down the competitive spirit. Year after year, I've seen people step-up and do things they didn't think were possible. Every one remembers Jim Lechko grinding away his first pull-ups and toes-to-bar last year…and that's just one example! The open is for everyone looking to improve their fitness, plain and simple.
Here's what you need to know:
–The CrossFit Open "season" lasts 5 weeks, from February 22nd to March 26th. The schedule is as follows….
Workout 18.1: Feb. 22-26
Workout 18.2: March 1-5
Workout 18.3: March 8-12
Workout 18.4: March 15-19
Workout 18.5: March 22-26
–Each week, CrossFit HQ releases a workout on Thursdays at 8 p.m. EST, and athletes have four days to complete the workout in front of a judge/coach for the week and submit their score on the CrossFit Games website.
–Two versions of each workout will be released for each age group: RX and Scaled.
– Scores are due before 8 p.m. EST the following Monday. NO EXCEPTIONS. We recommend submitting your score immediately upon completion of the workout to avoid the inevitable overload of the Games website on Monday afternoon. Should you wait until the last minute to submit your score and find that the Games website has crashed (it's happened), there is no guarantee that a deadline extension will be granted. Don't risk it!
We will be releasing more details, including our schedule, for the Perpetual Athletes participating in the CrossFit Open at in the weeks to come, so stay tuned!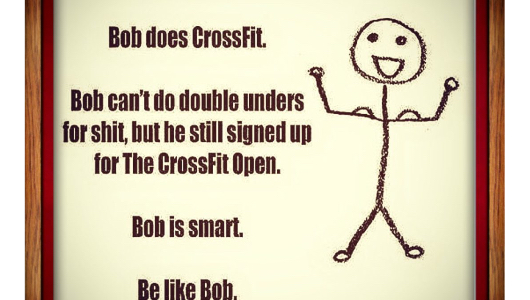 Weightlifting
Shoulder Press (Every 2:00)
75%x5

80%x5

85%x5+
Metcon
Metcon (Time)
10-9-8-7-6-5-4-3-2-1 reps of:

Curtis P's (95/65)

*1 rope climb after each round
1 Curtis P = Power Clean + Front Rack Lunge (Rt leg) + Front Rack Lunge (Lt Leg) + Push Press
Metcon (No Measure)
3 Rounds

10 Barbell Good Mornings

20 Reverse Fly