Perpetual Fitness – CrossFit
SPECIAL THANKSGIVING WOD!
This Thursday 11/23/17 @ 8:30AM!!
Friends and family welcome!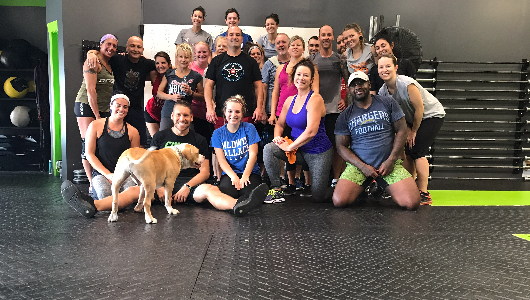 Weightlifting
Floor Press (4×10 @65-70% of 1rm; 0:00, 3:00, 6:00, 9:00, 12:00)
Similar to our back squat session last week, we will be working 4 sets of 10 reps @ 65-70%. After your 4th and final set, you will go into a 3-Minute AMRAP of skull crushers with an empty barbell or two dumbbells.
Metcon
Metcon (Time)
600m Run

30 SDHP (95/65)

15 Burpee Box Jump Overs (24/20)

400m Run

20 SDHP

10 Burpee Box Jump Overs (24/20)

200m Run

10 SDHP

5 Burpee Box Jump Overs (24/20)
Fun triplet today! You will want to be aware that each movement is going to make the following more difficult. We should look to break up each movement into no more than 3 sets! Use the run to regain your breath.