Perpetual Fitness – CrossFit
SPECIAL THANKSGIVING WOD!
This Thursday 11/23/17 @ 8:30AM!!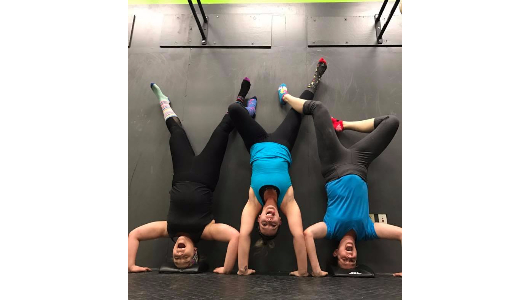 Weightlifting
Slangin Barbell's (EMOM 10 mins)
4 Hang power cleans

3 Front Squats

2 STOH

* Scale weight to enable unbroken

rounds
Some more barbell cycling today! There is no prescribed weight, however the requirement is that you go as heavy as possible while not dropping the barbell, and you need to finish all reps in less than 30 seconds (or you won't last all 10 rounds).
Metcon
Metcon (Time)
15-12-9-6

Hang Squat Cleans (135/95)

Ring Dips

*12 Min. Cap
Your goal for this workout is to use a weight in which you can compete 1/3 of the reps unbroken each round (i.e. 5 reps on the round 0f 15, 4 reps on the round of 12, etc.) and maintain a consistent rest period when putting the bar down. Look to break up the ring dips into smaller sets to be able to complete these efficiently.